The Precautions of Using Infusion Sets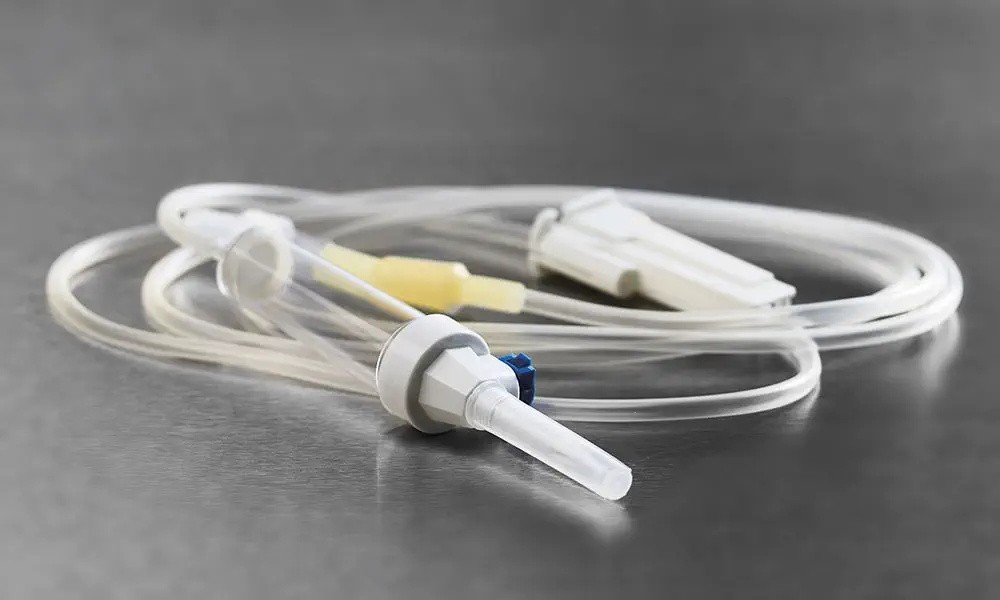 An
infusion set
is a common medical consumable. After aseptic treatment, a channel is established between the vein and the liquid medicine, which can be used for intravenous infusion. Generally, it is composed of eight parts: intravenous needle or injection needle, needle cap, infusion tube, liquid filter, flow regulator, drip pot, cork puncture device, and air filter. Some infusion sets also include components such as injection parts and dosing ports.
The infusion set can adjust and control the dripping speed of the injection so that it enters the veins of the human body at a uniform speed to supplement the body fluids and electrolytes needed by the human body and provide nutrients for the human body. The infusion set mainly relies on the action of gravity, and the liquid enters the blood vessels of the human body from top to bottom due to the action of gravity. The following are some matters needing attention during the use of the infusion set.
(1) The product can only be used for gravity infusion.
(2) If the product fails or the package is damaged, it is strictly forbidden to use it.
(3) One-time use, ready to use after opening, needs to be destroyed after use.
(4) The suitable operating temperature is 10~40℃.
(5) The storage and transportation of the infusion set should be protected from moisture, heat, sun, and pressure.
(6) Before use, check whether the package is damaged and whether the sheath has fallen off. If these conditions occur, it is not allowed to use.
(7) Close the flow regulator, remove the trocar sheath, pierce the trocar into the infusion bottle, and open the air inlet cap (or insert the air inlet needle).
(8) Hang the infusion bottle upside down and squeeze the drip bucket by hand until the liquid medicine enters about 1/2 of the drip bucket.
(9) Loosen the flow regulator, place the liquid medicine filter horizontally, exhaust the air, and then infusion can be done.
(10) Before use, insert the infusion needle connector tightly to prevent leakage.
(11 )The infusion operation should be implemented and monitored by professional nursing staff.
The infusion set produced by BQ+ fully complies with strict quality certification, which provides absolute protection for the safety of patients. If you want to know more about the infusion set-related information and content after reading the above content, you can get a comprehensive solution by contacting us.

As one of the world's leading manufacturers of
medical products
, BQ+ has more than 450 types of medical parts for you to choose from and also provides R&D customized services for customers with special requirements. We do our utmost to pay attention to the health of patients, have established a strict quality inspection system, and are committed to providing customers with safe and high-quality products. Our complete management team can provide customers with thoughtful one-stop service. If you want to buy our high-quality infusion set, please contact us immediately!