BQ+ could produce infusion set, blood transfusion set, extension sets with our own components.
You could have sets with your own private labels.
You could also sell sets with BQ+ brand or BQ+ as manufacturers.
To save the shipping cost, 1 FCL load volume is highly recommended. But we could also accept MOQ of 50,000 sets.
We assure you short lead time of 30-45 days.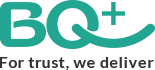 Tel:

86-021-57743953
Address:

No.18,Cheye Road,Songjiang District,Shanghai 201611 China.