Components & Private Label Manufacturing For Infusion,Transfusion,Oncology & Enteral feeding
Whether you are looking for a unique component, a special set, or a private-labeled kit, BQ+ R&D Department has the capabilities to bring your ideas to life. Our broad range of medical product expertise covers a variety of applications, and includes hundreds of standard options that can be leveraged or modified to help accelerate development time.
Please check our R&D and production capabilities to see if we could satisfy your requests. And feel free to contact a BQ sales representative to discuss your requirements and see how we can provide a solution that meets your needs.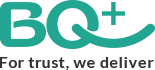 R&D department Introduction

R&D department is originated from technology section. Now this new department is focus more and more on R&D. Though we are young, we are dynamic and committed to transforming customers' ideas into products that can be produced stably in batches. Under our mutual efforts, we start from an idea, to 3D modeling, to drawings, to model construction, to samples, to tests, to verification, to production process implementation. Each project is connected with 5-10 technicians from sales to quality, procurement, production site and etc. The whole process of project management is under well took. We have different engineer for different product, in general, one main engineer for one project and he can invite other engineer to responsible for small part of the project. We have formed a trust, Efficiency and well-orchestrated team.

Department director Mr. Eddie Zhang is specialized in mold design & manufacture. He works 17 years in product design field and developed many products. R & D engineers have 6 years working experience at least. One of our process engineer has been working in process technology and process improvement for 14 years, and another verification engineer has been working for more than 10 years in verification area. As a result, many patents have been granted. BQ holds 13 patents and 2 of them are invention patents. Still more patents are in applying.

BQ+ has 408 components, based on these components, we can assemble finished products、semi-finished products、tubes、components for manufacturers and distributors all over the world. We can also customized products for customers.

26 products have acquired CE certificate.2 products have finished the register with CFDA. We are also doing the register with FDA to acquire 510K for some of our products now.

We also focus on Industry-University-Research Cooperation. We cooperate with universities and hospitals for different products. BQ+ is the doctoral internship base of Donghua University. We have a nano electrostatic spinning technology application laboratory of Donghua University. BQ+ and Donghua University study intelligent chronic wound dressing together with clinical experts of Ruijin Hospital. 2 invention patents have been obtained. It is been expected that the world's leading products will be approved and put into clinical application in 2023.

Injection molding

BQ+ Production Division is very strong at injection molding

BQ+ has 32 injection molding machines, range from 100 ton to 220 ton.

JSW High speed molding press injection speed reach 500mm/s

2-Color injection machines can mold two material at same time on 1 part

Mold cooling system promise high efficiency

BQ+ injection molding has excellent stability

Mininum residual in screw is lower than 0.1mm, which assure precise dimension and perfect apparence.

BQ+ engineers have more than 17 years experience on molding transparent medical parts

BQ+ has in house mold repairing and maintenance

Precise Extrusion

Quality tubing requests consistant OD & ID controlling

BQ+ has 5 extrusion lines, incluing high speed extrusion, co-extrusion machines.

12 meter water tank to assure fast cooling

Screw speed: ±0.03rpm

Pulling speed: ±0.05m/min

Siemens PLC

Co-extrusion machines could produce two material tubing

In line OD controlling:

Tube OD: ±0.03mm

Wall thickness: ±0.01mm

In line OD controlling:

Automatic feedback for

Synchronized adjustment

Automatic Assembling

6 parts drip chamber assembly

Roller clamp assembly

Spin luer lock assembly

Enplus spike assembly

Manual Assembling

BQ+ has 100+ experienced operators doing vairous assembling job

UV Curing Machines

Ultransonic Welding

Heat welding

Leakage testing

Hot stamping

Screen printing

Packaging

Soft blister packing machine

Hard Blister packing machine

Manual packing

EO Sterilization

ISO11135 certified/FDA

registered

1 pre-heating of 100cubic meter
3 sterilizers of 20 cubic meters
2 sterilizers of 6 cubic meters
1 Aeration of 20 cubic meters

Provide sterilization services
Tel:

86-021-57743953
Address:

No.18,Cheye Road,Songjiang District,Shanghai 201611 China.