BQ Plus Medical donates Face masks to the Italian church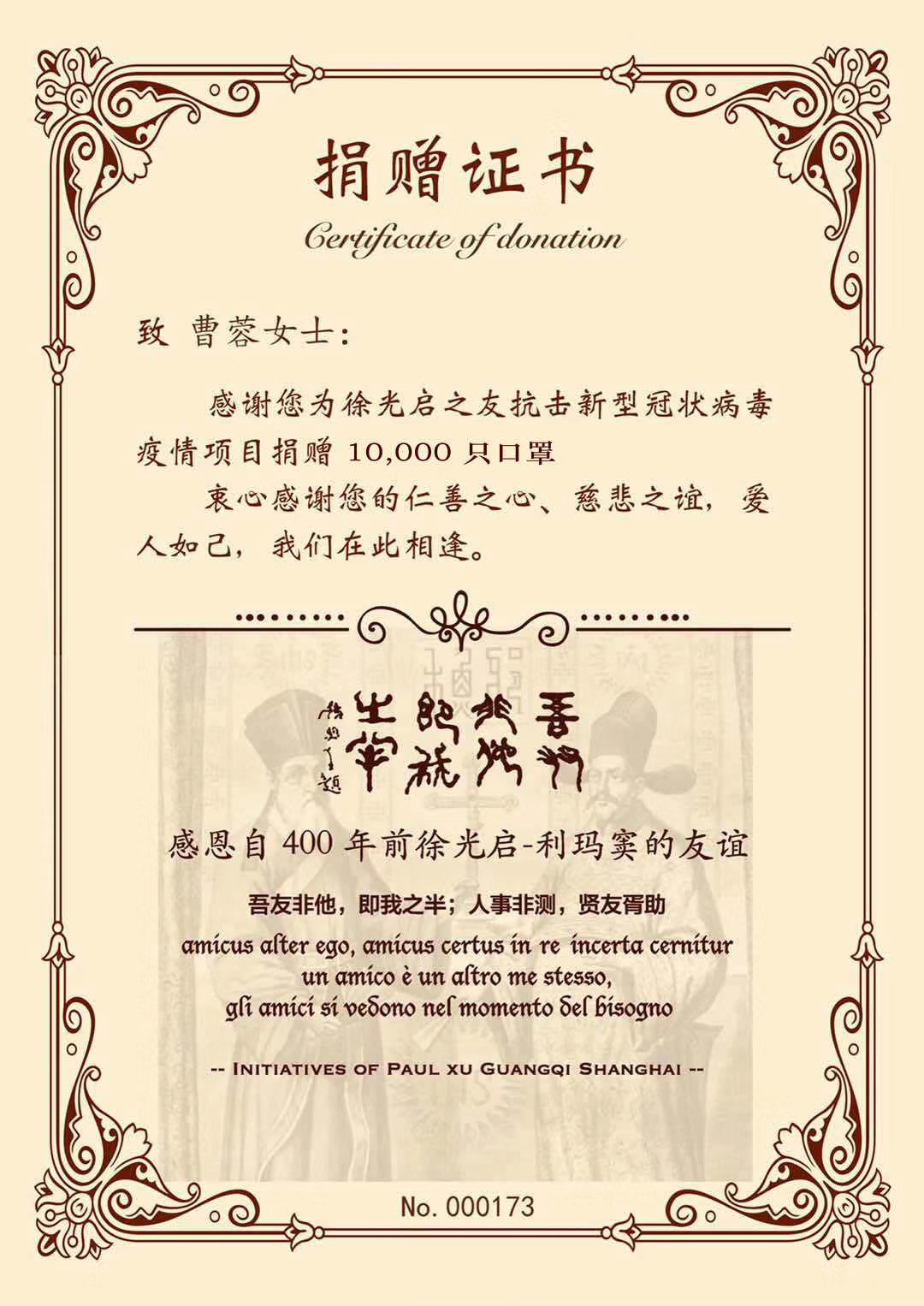 BQ Plus Medical donated 10,000 disposable protective masks to the Italian church to help local church groups and hospitals, in response to gratitude , the church issued BQ a donation certificate.
BQ people implement its mission, vision and values through action, and do the right thing unswervingly

BQ Mission :
For trust, We deliver !
While pursuing the happiness of the material and spiritual aspects of all employees,
Timely delivery of safe and reliable medical consumables to help doctors reduce,
Lighten the suffering of patients, reduce medical costs,
Reliable sterilization services to ensure the safety of patients' device.
BQ Vision :

To be a benchmark enterprise in China's medical consumables, let global peers point Praise Made in China, make world-class products, and serve patients worldwide !
The global epidemic situation is serious, and there are shortages of medical and civilian epidemic prevention materials in various countries. Exports are strictly prohibited, price increases, and quality problems are emerging one after another,The mask market (price and quality) is very chaotic. Even under such circumstances, BQ still adheres to its original intention and manufactures the best Masks, don't increase the price, and donate masks to social welfare groups to make a little more contribution to the society. This is the culture and values of BQ!