Introduction to the main methods of industrial sterilization of sterile medical devices
Introduction to the main methods of industrial sterilization of sterile medical devices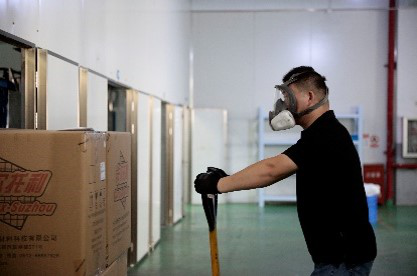 As a medical device manufacturer, it is necessary to provide reliable sterile medical devices to customers and end users all over the world. Medical devices are relatively complex, so the design, materials, product packaging and final packaging of the device must be considered when choosing a sterilization technology. In order to achieve your sterilization goals, you need to choose a suitable sterilization method.
The current main industrial sterilization methods for medical devices are as follows:
1. EO or EtO (Ethylene Oxide) provides a wide range of material compatibility, but it is not compatible with moisture and temperature sensitive materials. If the manufacturer's product is particularly sensitive to radiation, EO may be an effective sterilization mode. And it is the most common method of sterilization.
Ethylene oxide (EO or ETO) sterilizes the product based on the gas diffusion method, which can make the product free of any viable microorganisms. When EO gas molecules react with microbial DNA and destroy it, the purpose of sterilization is achieved. This process requires the simultaneous control of four variable but interdependent parameters: gas concentration, temperature, relative humidity and action time. The effectiveness of EO sterilization depends on its ability to freely penetrate products and packaging. All products must be placed in breathable packaging so that the gas can penetrate the sterile barrier and then reach all surfaces of the equipment or product.
Best applicable object
EO is considered to be the most widely used sterilization method in the field of medical supplies and medical devices. The reasons can be attributed to its sterilization effect at low temperatures and its applicability to various materials, resins and product types, including:
Polymer resin products
Disposable medical devices
Surgical instrument kit
Surgical tray
Synthetic fiber surgical gown
External terminal sterilization of sealed drug-device combination (prefilled syringe and drug-coated stent)
The EO sterilization process has a variety of sterilization advantages, including:
Low temperature sterilization
Ensure the integrity of products and packaging
Product compatibility
Can effectively sterilize polymers, resins, natural materials, metals, and dual-use drug/device combination products (need to sterilize external contact surfaces)
Sterility assurance and therapeutic efficacy
Consistently meet product and regulatory requirements
Flexibility and versatility
Can effectively sterilize products with different dosage requirements, densities and packaging/box sizes
2. Gamma rays are compatible with many polymers, but due to the oxidation effect, there are some limitations. After the product leaves the gamma ray irradiation facility, it can be delivered to the end user immediately.
3. The electron beam is compatible with many polymers, but due to the oxidation effect, there are some limitations. If the manufacturer's goal is to produce low-density sterile products or use uniform small packages of sterile products, electron beam may be an effective sterilization mode.
4. X-rays are compatible with many polymers, but due to oxidation effects, there are some limitations. X-ray may be an effective sterilization mode for products with high density, large volume and final packaging.
5. NO2-based sterilization can meet the needs of ultra-low temperature and extremely low pressure, and there is no cytotoxic residue, and the cycle time is very fast.
Since there are many considerations when meeting sterilization needs, it is best to work with a sterilization expert to ensure that your unique product goals are achieved.
BQ+ Medical www.bqplusmedical.com