FDA 510(k) Clearance | Food and Drug Administration | 510K | 510(k) Clearance for sale | FDA 510(k) Clearance 2021|BQ Plus Medical
510K Clearance Notification
BQ PLUS MEDICAL Receives FDA 510(k) Clearance

for IV Administration Set and Extension Set
Shanghai, August 20, 2021
BQ Plus Medical Co., Ltd., a professional medical device manufacturer focused on contract manufacturing of IV Administration and Extension Set, announced today that it has received 510(k) clearance for IV Administration Set and Extension Set from the U.S. Food and Drug Administration (FDA).
510(k) cleared IV Administration Sets and Extension Sets include 3-way Stopcock IV Administration Sets, Flow Regulator IV Administration Sets, Needle Free Valve IV Administration Sets, standard bore and microbore extension sets.
"We are pleased to have received 510(k) clearance", said Ronia Cao, BQ Plus Medical CEO, "BQ Plus Medical was founded in 2015, as a recombination of medical business from former Nelson Techno Medical Co., Ltd, which started medical production in 2005. We have been doing OEM manufacturing for US customers since 2016. With our own 510(k), we are looking forward to bring more reliable quality and cost effective IV Administration Sets for use in hospitals, alternative site settings and long-term care facilities."
About BQ Plus Medical
BQ+ Medical has 9900+ Sqm production facility, including 3360sqm Class 100K Clean Room. BQ+ Medical is FDA registered, ISO13485 certified, CFDA Class II production licensed manufacturer. BQ+ Medical provide ETO sterilization service, which is also FDA registered, ISO11135 certified.BQ+ Medical product range covers infusion & Blood transfusion sets, Enteral feeding bags & sets, Anesthesia masks, Aesthetic syringe and connectors, pharmacy compounding preparation devices and also intervention accessories.
80% BQ+ Medical customers are from abroad, product quality, documentation & traceability, and on time delivery are the 3 key concerns for medical supply companies. BQ+ Medical invests huge resource on quality system. Former TUV Sud Auditor, Mr. Jack Yang acts as Management Representative for BQ+. BQ+ Medical hires TOC expert coaching the team to improve work flow to agile manufacturing. BQ+ Medical is also working MES system to achieve 100% traceability.
Located in Shanghai, makes it convenient for overseas customers to visit BQ+, high qualified team and strong supply chain promises excellent quality and sufficient productivity.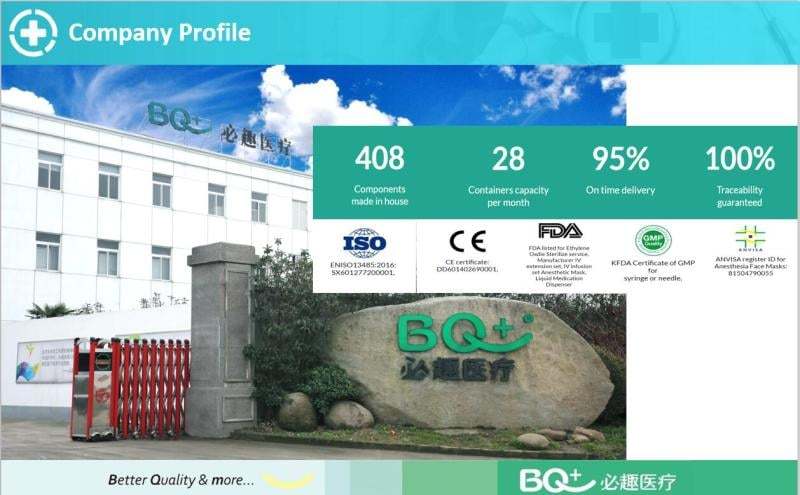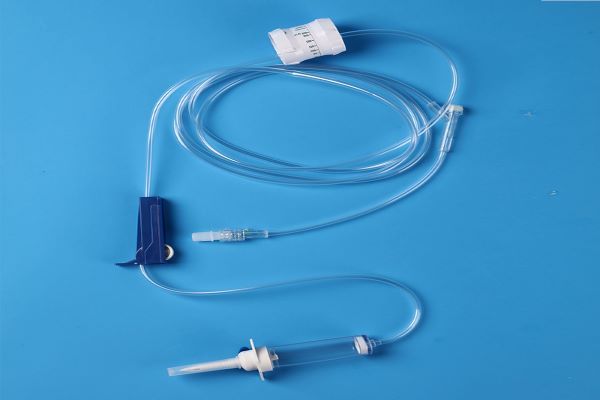 https://www.bqplusmedical.com/n1867334/FDA-510-k-Clearance%7CFood-and-Drug-Administration%7C-FDA%7C-510-k-Clearance-for-sale%7C-FDA-510-k-Clearance-2021.htm